Group Chairman of Odu'a Investment Company Limited, Otunba Bimbo Ashiru has disclosed that the vision of Odu'a Investment Company Limited is to become a world-class conglomerate, known for its passion for business with a focus on agriculture and industrialisation.
Otunba Ashiru said this during a business visit of the Board of Odu'a to the Vice President, Professor Yemi Osinbajo at the Presidential Villa in Abuja on Tuesday, January 10, 2023.
He noted that Odu'a Investment is being transformed into a lean non-operating investment holding company to enhance transparency, focus on investment management and sustainability, traverse a path of maximum impact, and leverage on the models seen succeeded in similar institutions across the globe. 
According to him, 'Odu'a vision captures our ambition appropriately to be a world-class conglomerate' with a mission to deliver sustainable returns for all stakeholders; enhancing the legacy for future generations
As part of efforts in promoting Agriculture which is one key priority, the Chairman said that South West Agricultural Company (SWAgCO Ltd) was established to unlock unrealized agriculture and sub-optimised agribusiness value by transforming underinvested agribusiness opportunities within Nigeria into institutional-grade investment operations. 
He mentioned further that the company is exploring international investments and partnerships.
According to him, Odu'a has entered into a partnership agreement with a hotel development and management company to redevelop and revamp Premier hotel, into an international standard, upgrading  it to a five-star hotel with a room capacity increase from 87 to 120."
On Marginal field, he informed the Vice president of a license issued and the process is made to move to the site but solicited the Vice President's assistance in this regards
On Westlink Iconic Estate Ltd at Alakia, Ibadan, the Chairman said that phase one of the project comprising 67 Households of Detached and Semi-Detached Duplexes and 3-Bedroom ensuite Apartments is set for commissioning. The  Vice President is being invited to the commissioning.
While commending the legacy of the conglomerate and the vision that birthed it decades ago, Prof. Osinbajo in response  said, "legacy and history have a powerful pull, but it might be that what the future calls for are even greater and this is why we must be investing in technology."
The Vice President advised the Odu'a delegation led by the Group Chairman, Otunba Ashiru, to "look at technology and see how to change and improve the (business) model."
He hailed the six shareholder state governors on the appointment of technocrats and independent non-executive directors into the Odu'a Board noting that the model where experts and players are allowed to lead in economic and business matters always brings about quantum leap "if the private sector runs businesses, it is far better because it will bring greater dividends."
He cited the example of the Nigeria Liquefied Natural Gas Company (NLNG) saying "the NLNG is making a lot of money because the private sector has a controlling share and is making money for the country."
He advised that "there is a need to push the model of using smart and tested people from the private sector to manage enterprises and businesses that government has an interest in.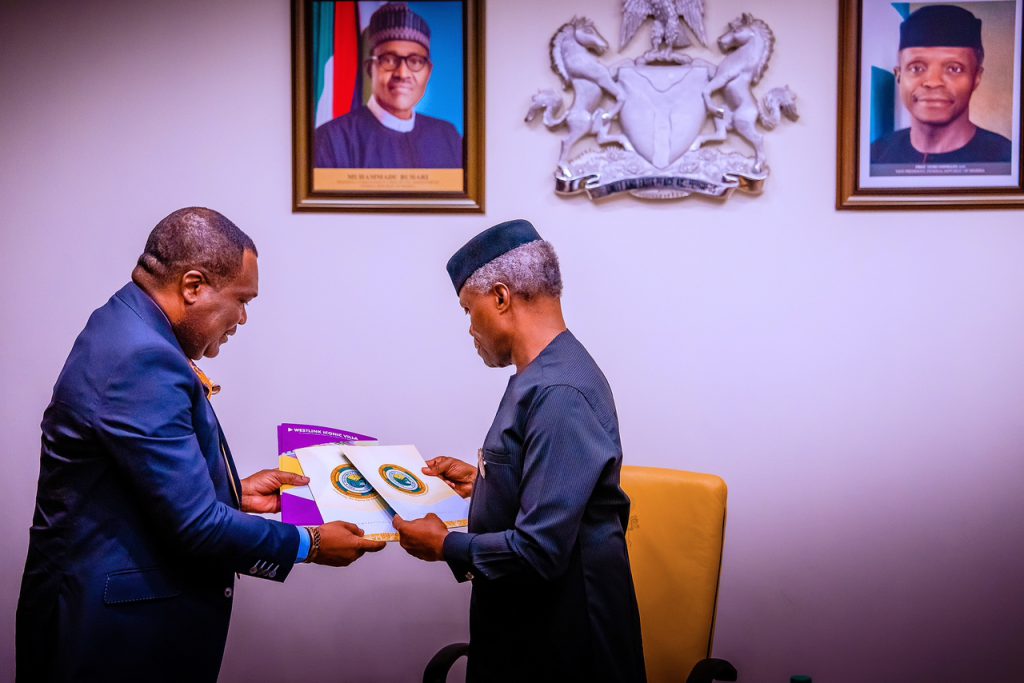 ---